The Perfect Toast: Extra Crispy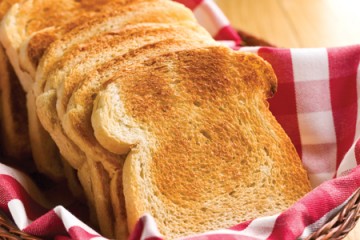 A survey by a company based on market research revealed that eight out of ten people start their day with a slice of toast making it the most popular breakfast. Yet, we see that finding a perfect toaster is one of the hardest tasks to do.
The problems we usually face in our quest to make the perfect toast are that the toast is either burnt or underdone. At times, it is the right amount of crispiness, but only in patches. You face all these issues provided the bread can fit inside the toaster, which is not always the case. Another problem often faced by many of us is that the size of the bread loaf is too big for the toaster. This is usually common among people who bake their bread at home. If the bread is not the same size as the one found in the supermarket, it won't fit. If you somehow get it inside, then it will leave underdone patches and you will not be able to get the crispiness you are aiming for.
Keeping all these things in mind, what do we look for when we go to the market to look at new Toasters? We obviously want them to last for a long time, as kitchen appliances is not something one usually spends money on every other day. We most definitely want our toast to fit inside them and we want the toasters to provide the proper bread; which is neither burned nor soggy, at any of the sides.
An evenly golden-brown slice of toast, otherwise known as the holy grail of toast is not an easy task to achieve and a great many toasters do not meet the criteria required to achieve that.
Different toasters are being tested by a team of experts to see if they are well equipped to achieve the perfect toast. The "holy grail" is taken as a reference and the performance of the toasters is marked against that. For quality assurance purposes, the team measures the crispiness of bread and the evenness of the toasting. Moreover, they pay quite some attention to the fact that both the sides of the toast should be identical after coming out of the toaster.
The team has been working in this field for the past seven years and constantly scrutinizes toaster results, making sure the toasters that are awarded the best buys are the ones that perform the best.